I'm at the ID2020 (@ID2020) Summit in New York. The theme is "Rising to the Good ID Challenge." My notes here are accumulating at the bottom, not the top. Okay, here goes…
At that last link it says, "The ID2020 Alliance is setting the course of digital ID through a multi-stakeholder partnership, ensuring digital ID is responsibly implemented and widely accessible."
I find myself wondering if individuals are among the stakeholders. Also this:
There is also a manifesto. It says, among other things, "The ability to prove one's identity is a fundamental and universal human right." and "We live in a digital era. Individuals need a trusted, verifiable way to prove who they are, both in the physical world and online."
That's good. I'd also want more than one way, which may be the implication here.
The first speaker is from Caribou Digital. What follows is from her talk.
"1. It's about the user, not just the use case."
Hmm… I believe identity needs to be about independent human beings, not just "users" of systems.
"2. Intermediaries are still critical."
The focus here is on family and institutional intermediaries, especially in the less developed world. Which is fine; but people should not need intermediaries in all cases. If you tell someone your name or give them a business card, no intermediary is involved. That same convention should be available online.
"3. It's not just about an 'ID.' It's not even about an identity system. It's about an identification ecosystem."
This is fine, but identification is about what systems do, not about what individuals do or have; and by itself tends to exclude self-sovereign identity. Self-sovereign is how identity works in the physical world. Here we are nameless (literally, anonymous) to most others, and reveal information about who we are (business cards, student ID, driver's license) on an as-needed basis that obeys Kim Cameron's Laws of Identity, notably "minimum disclosure for a constrained use," "justifiable parties" and "personal control and consent."
4. "A human-centered, inclusive, respectful vision for the next stage of identification in a digital age."
We need human-driven. -centered is something organizations do. I visited the difference long ago here and here.
That's over and the first panel is on now. Most of it is inaudible where I sit. The topic now is self-sovereign and decentralized. The audience seems to be pushing that. @MatthewDavie just said something sensible, I think, but don't have a quote.
This:
"About 80% of the people we're talking about are women and children. The gender dimension is crucial." -Richard Towle of @Refugees @ID2020 #ID2020summit pic.twitter.com/p9ND9VcsXe

— Elizabeth M. Renieris (@hackylawyER) September 19, 2019
And this. Read the thread that follows. There are disagreements and explanations.
Here's the ID2020 search on Twitter.
Background, at least on where I'm coming from: https://www.google.com/search?q="doc+searls"+identity.
For the interested, @identitywoman, @windley, and I (@dsearls) put on the Internet Identity Workshop, October 1-3 at the Computer History Museum in Silicon Valley. This one will be our 29th. (The first was in 2005 and there are two per year.) It's an unconference: no keynotes or panels, just breakouts on topics attendees choose and lead. It's the most consequential conference I know.
@MatthewDavie: "If we do this, and it doesn't work with the current power players, we're going to end up with a second-class system." I suspect this makes sense, but I'm not sure what "this" is.
"Sovereign ownership of data" just came up from the audience. I think it's possible for individuals to act in a self-sovereign way in sharing identity data, but not that this data is exclusively own-able. Some thoughts on that from Elizabeth Renieris (@HackyLawyER). Mine agree.
The second panel is on now. It's mostly inaudible.
Now Dakota Gruener (@DakotaGruener), Executive Director of ID2020 is speaking. She's telling a moving story about a homeless neighbor, Colin, who is denied services for lack of official ID(s).
New panel: Decentralization in National ID Programs.
Kim Cameron is on the panel now: "I spent thirty years building the world's identity systems." There were gasps. I yelled, "It's true." He continued: "I'm now trying to rile up the world's populations…"
John Jordan just made a point about how logins are a screwed-up way to do things online and don't map to what we know well and do in the everyday world. (I think that's close. The sound system is dim at this end of the room.)
Kim just sourced my Joyce Searls (my wife, who is here and deeper than I am in this identity stuff), adding that "people know something is wrong" when they mention shoes somewhere and then see ads for shoes online. "We have technology. We have consciousness. We have will. So let's do something."
John: "What we want is to be in control of our relationships. Those are ours. Those are decentralized… People are decentralized."
Kim: "What it means is recognizing that identity is who we are. It begins with us. .. only we know the aggregate of these attributes. In daily life we reveal some of those attributes, but never the aggregate. We need a system that begins with the indi and recognizes that they are in control and choose what they reveal separately. We don't want aggregates of ourselves to be everywhere. We need systems that recognize that, and are based on control by the individual, consent of the individual."
"We do need assertions from people other than ourselves. The government can provide useful claims about a person. So can a university, or a bank. I can say somebody is a great guy. The identity fabric is all these claims." Not quite verbatim, but close.
John: "Personal data should never be presented in a non-cryptographic way." Something like that.
Kim on the GDPR: "We have it because the population demanded it… what will happen is this vision of people in control of their identity, and the Internet becoming reliable and trustworthy and probabilistic (meaning you're being guessed at) rather than fully useful. Let's give people their own wallets, let them run their own lives, and make up their own minds… the world of legislation will grow, and it will do that around the will of people. … they need an identity system based on individuals rather than institutions overstepping their bounds… and we will see conflicts around this, with both good and bad government interventions."
John: "I'd like to see legislation that forbids companies from holding personal information they don't have to." (Not verbatim, but maybe close. Again, hard to hear.)
Kim: "The current identity systems of the world are collapsing… you will have major institutions switching over to these decentralized identity systems, not from altruism, but from liability."
Elizabeth heard and tweeted about one of the things that was inaudible to me at this end of the room: "Thank you @LudaBujoreanu for addressing the deep disconnect between the reality on the ground of those without ID and the privileged POV from which many of these #digitalid systems are built @ID2020's #id2020summit cc @WomeninID"
Next panel: "Cities Driving Innovation in Good ID."
Scott David from the audience just talked about "Turning troubles into problems," and the challenge of doing that for individuals in an identity context."
This reminds me of what Gideon Litchfield said about the difference between debates and conflicts, and I expanded on a bit here. Our point was that there are some issues that become locked in conflict with no real debate between sides. Scott's distinction is toward a way out. Interesting. I'd like to know more.
Ken Banks tweets, "It's an increasingly crowded space… #digitalidentity #ID2020″:

He adds, "Already lots of talk of putting people first. Hopefully, the #digitalidentity community will deliver, and not fall into the trap of saying one thing and doing another, a common issue within the tech-for-development/#ICT4D sector. #ID2020 #GoodID"
Two tweets…
@Gavi: "Government representatives, tech experts & civil society will gather at #UNGA74 today to discuss the potential of #DigitalID. Biometric ID data could help us better monitor which children need to be vaccinated and when. #ID2020"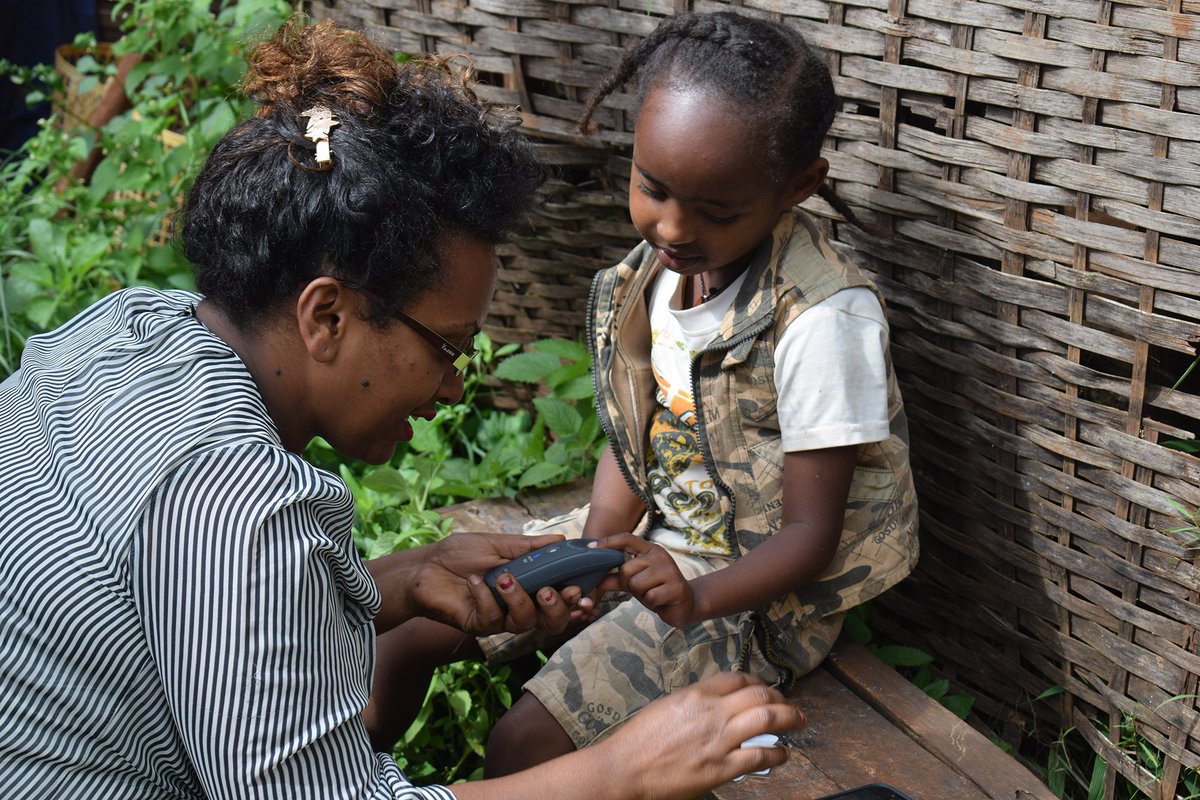 Now I can't find the other one. It argued that there is a 2-3% error rate for biometric.
For lunch David Carroll (@ProfCarroll) of The New School (@thenewschool) is talking. Title: A data quest: holding tech to account. He starred in The Great Hack, on Netflix.
He's sourcing Democracy Disrupted, by the UK ICO. "The sortable, addressable… algorithmic democracy. "Couterveillance: advertisers get all the privacy. We get none."
"Parable of the great had: data rights must extend to digital creditorship. Identity depends on it."
200 million Americans have no access to data held about them, by, for instance, Acxiom.
"A simple bill of data rights. Creditorship, objection, control, knowledge." (Here's something that's not it, but interesting enough for me to flag for later reading.)
Now a panel moderated by Raffi Kirkorian. Also Cameron Birge of Microsoft and the Emerson Collective, Karen Ottoni, Demora Compari, Matthew Yarger, and Christine Leong. (Again the sound is weak at this end of the room. Not picking up much here.)
Okay, that's it. I'll say more after I pull some pix together and complete these public notes…
Well, I have the pix, but the upload thing here in WordPress gives me an "HTTP error" when I try to upload them. And now I've got to drive to Boston, so that'll have to wait.